Her campus legacy? The first South Asian a cappella singing group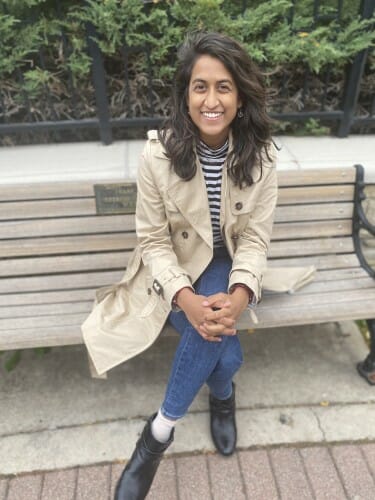 As a freshman, Mahima Bhattar noticed there was no a cappella singing team among the South Asian performing arts student organizations. She soon rectified that, founding Wisconsin Waale (Vaa-lay) as a sophomore. The name means "Wisconsin people" in Hindi. "We wanted to make sure that our team was inclusive and represented various experiences on our campus, and so this name signifies that we are all Wisconsin people," says Bhattar, a sociology and economics major from Naperville, Illinois. Bhattar served as co-director of the India Student Association her junior year and has been a part of Sex Out Loud, a peer-to-peer sexual health resource. Being part of the South Asian community and working in sexual health education has inspired her to go into public health and work on health equity across cultural groups. Listen to the group.
Read about all of the highlighted Spring, 2021 graduates here.